Meetup Location
Varies by duration booked
Availability
Monday-Saturday
Flash Photography
Allowed
About our Tulsa Art Deco Tour
Tulsa has a wealth of art deco architecture, thanks to the city's oil boom in the 1920s and 1930s. Along the tour, we'll visit some of the city's most breathtaking examples of the style and its expressions within Tulsa's beautiful churches, towering downtown structures, and historic buildings with striking facades and ziggurat-like towers that embody the art deco style.
What You'll Discover on Your Tulsa Art Deco Tour
Explore Why Art Deco Style is so Deeply Rooted in Tulsa
You'll discover why art deco style and Tulsa's cultural identity are so closely intertwined and how the style came to rule the boom of the 1920s and 1930s in the oil capital of the world.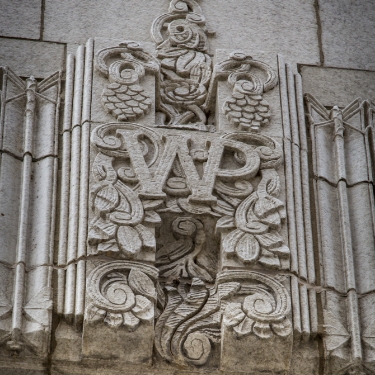 Learn the Stories of Tulsa's Most Prolific Practitioners of the Art Deco Style
Bruce Goff, Leon Senter, Adah Robinson — so many of the art deco movement's most famous architects and designers practiced their craft in Tulsa. Together, we'll explore their histories and how they're still influencing the very soul of Tulsa's artistry to this day.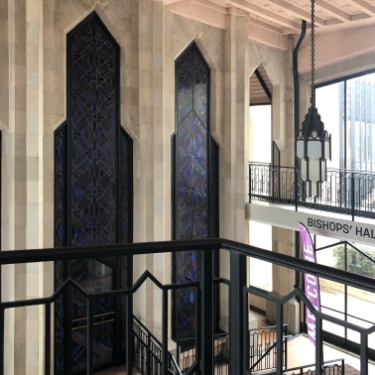 See Some of the Best Examples of Art Deco Architecture and Design in the City
On your private tour, we'll visit a number of locations — each of which uniquely exhibits the striking grandeur of the art deco style. From the Philcade Building to the Boston Avenue Methodist Church, you'll see a wide variety of art deco designs and architecture that your group will never forget.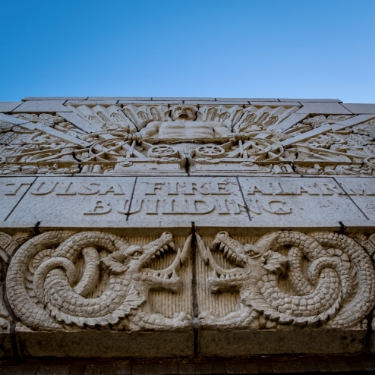 Key Points of Interest on Art Deco Tour
Though every tour can be different depending on your private group's needs or interests, here is a sampling of just some of the key points of interest we may visit together:
Boston Avenue Methodist Church

Oklahoma Natural Gas Company Building

Tulsa Regional Chamber of Commerce
ARCO Building

Philcade Building

TransOk Building

Tulsa Club Building

Tulsa Union Depot
Book a Tour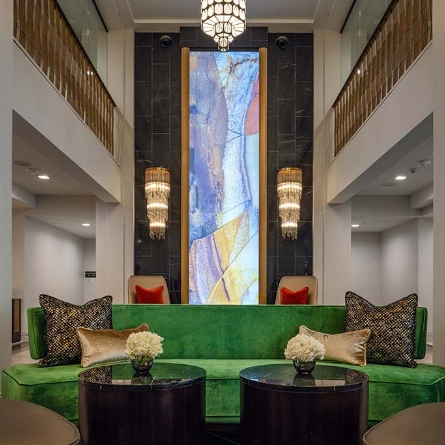 Amy T.
Google Review
What a fantastic experience!! We learned so much and stayed engaged the whole time. Kelly did a wonderful job. My teenage sons enjoyed it as much as I did. I'm looking forward to using them for the church tour and would recommend them for students or out of town guests when you want to show how unique and interesting our city's history is.
Karen L.
Google Review
I had a reunion of my elementary school classmates from all over the country and we took the Art Deco tour of the churches and downtown buildings and everyone agreed it was the best high point of our reunion! Our guide was warm and knowledgeable and funny and fun - and there is so much amazing history in Tulsa for everyone to learn! It was well worth what we paid and I will take more family and friends on the tour in the future!
What Makes Tours of Tulsa the Best?
Most tour companies simply repeat words from scripts, plaques, and share bland information you could have read for yourself.
With Tours of Tulsa, you experience the city and its history authentically, from Tulsans who are passionate stewards of its stories and genuine ambassadors of Tulsa to its visitors.
Read Our Reviews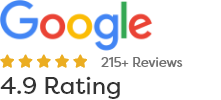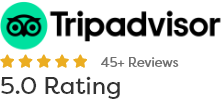 Meet Your Tour Guides
Servicing Tulsa for over 35 years, our tour guides are passionate ambassadors of Tulsa and its history who create engaging and unforgettable experiences for your group.
Learn About Us
Frequently Asked Questions
How many people can be in my tour group?
Our maximum tour group size is 10 people; however, if your group requires special accommodations, please contact us.
Where does the tour begin and end?
As each of our tours are private, they can be customized to begin or end at locations best suited to your convenience.
What are acceptable forms of payment?
We accept cash, checks, and credit cards.
Do you offer any weekend tours?
Yes, we do weekend tours; however, access to some locations may be limited depending on the day and time you choose for your tour. In any event, we will do all we can to see that you have a great experience!
Other tours you might like