Meetup Location
Varies by duration booked
Availability
Monday-Saturday
Flash Photography
Allowed
About our Tulsa Churches Tour
Towering church buildings, built with the grandeur and beauty of styles past and present are central to the history and identity of Tulsa, Oklahoma.
On your tour, you'll learn about the founding of downtown Tulsa's churches, starting in 1885 — the heyday of Tulsa's oil boom — when generous donations from the petroleum industry funded these incredible structures that are still vibrant and active to this day.
What You'll Discover on Your Tour of Tulsa's Churches
Learn the History of Tulsa's First Churches
From the founding of Tulsa's First Presbyterian Church in 1885 to their influence today, you'll learn the rich history of Tulsa's churches and how they shaped the story of Tulsa.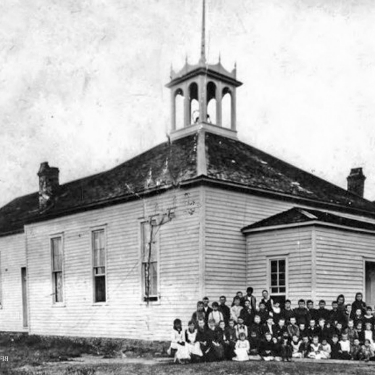 Stunning Interior Spaces and Art History
You'll see stunning stained glass windows, art, beautiful interiors and the history of the art and artists that make Tulsa's churches a creative destination the world over.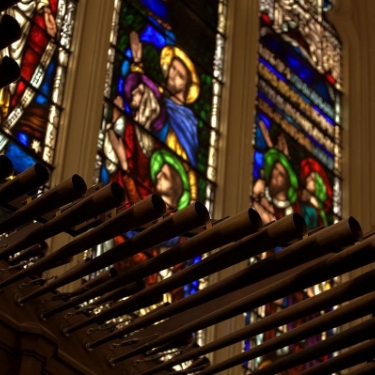 The History of Church Design and Architecture
Tulsa's churches feature some of the most breathtaking examples of gothic revival, art deco, neoclassical, and modern architecture. Learn the purpose, function, and history of their designs and how they influenced the architectural landscape of the city.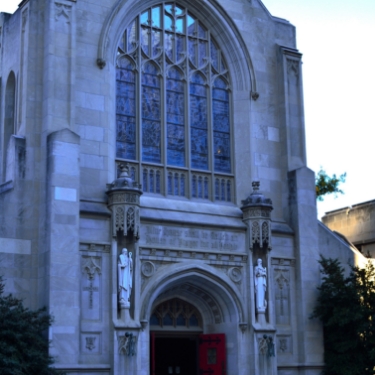 Hear the Stories of the Tulsans who Shaped the City's Architectural and Spiritual Legacy
History comes alive as you learn about the historical figures — pastors, financiers, architects, and artists — who helped found and construct these magnificent structures.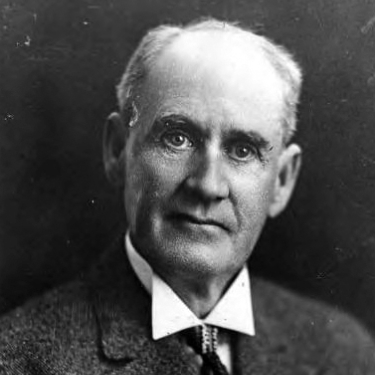 Key Points of Interest on our Tulsa Churches Tour
Though every tour can be different depending on your private group's needs or interests, here is a sampling of just some of the key points of interest we may visit together:
First United Methodist Church

Boston Avenue United Methodist Church
Trinity Episcopal Church

First Presbyterian Church of Tulsa
Book a Tour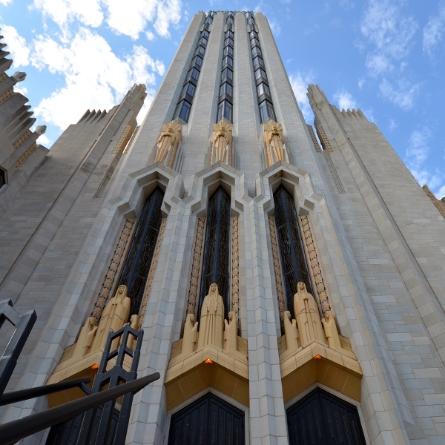 Amy T.
Google Review
What a fantastic experience!! We learned so much and stayed engaged the whole time. Kelly did a wonderful job. My teenage sons enjoyed it as much as I did. I'm looking forward to using them for the church tour and would recommend them for students or out of town guests when you want to show how unique and interesting our city's history is.
Karen L.
Google Review
I had a reunion of my elementary school classmates from all over the country and we took the Art Deco tour of the churches and downtown buildings and everyone agreed it was the best high point of our reunion! Our guide was warm and knowledgeable and funny and fun - and there is so much amazing history in Tulsa for everyone to learn! It was well worth what we paid and I will take more family and friends on the tour in the future!
What Makes Tours of Tulsa the Best?
Most tour companies simply repeat words from scripts, plaques, and share bland information you could have read for yourself.
With Tours of Tulsa, you experience the city and its history authentically, from Tulsans who are passionate stewards of its stories and genuine ambassadors of Tulsa to its visitors.
Read Our Reviews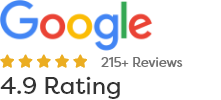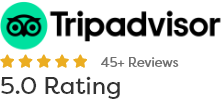 Meet Your Tour Guides
Servicing Tulsa for over 35 years, our tour guides are passionate ambassadors of Tulsa and its history who create engaging and unforgettable experiences for your group.
Learn About Us
Frequently Asked Questions
How much do the Tulsa Church tour cost?
Our basic fee for a walking or "step on" tour is $80/hour for groups of up to 10 people.
What day do you offer tours?
We offer tours every day of the week! Each Tours of Tulsa tour is private, so you choose the day and the time. Most of our tours are 1 hour long but that's customizable as well.
Which churches do you visit?
Churches include those of various denominations and faiths.
Do you offer any weekend tours?
Yes, we do weekend tours; however, access to some churches may be limited depending on the day and time you choose for your tour. In any event, we will do all we can to see that you have a great experience!
Other tours you might like