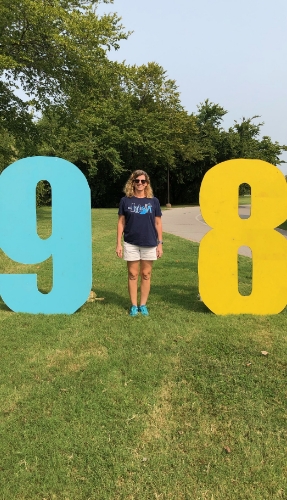 About Ronda
Tulsa is a hidden gem, full of rich history, that I love helping others discover.
Most people — whether they're locals, visitors, and even myself when I first started — have no idea how cool Tulsa truly is. It's such a joy to be able to introduce them to the people and places that make our city such a treasure trove of unforgettable stories.
When I'm not giving tours, you can catch me cheering on the OKC Thunder, exploring cities throughout Oklahoma, or planning my travels beyond Oklahoma in my quest to see all 50 states.
Meet The Other Tour Guides
Servicing Tulsa for over 35 years, our tour guides are passionate ambassadors of Tulsa and its history who create engaging and unforgettable experiences for your group.