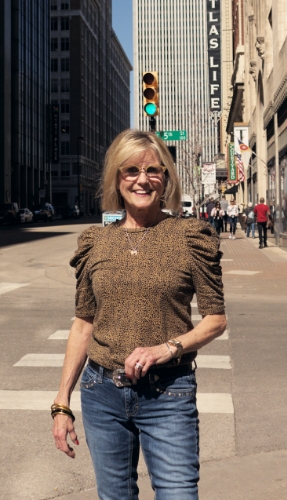 About Kelly
My love for Tulsa's stories and history has been a part of me for as long as I can remember, and it's been an incredible journey to get where we are today.
For me, it started in 2006 when I was giving historical tunnel tours for Bandana Tours of Tulsa, owned by Alice Froeschle. For years I balanced my career at a law firm while giving tours whenever I could. It was a delicate balance, but a time that allowed me to gain a deeper understanding of Tulsa, learn more about its rich culture and history, and share more of this great city with others.
In 2013, an incredible opportunity to purchase the company arrived. Seizing the chance, we completed the purchase and re-branded to Tours of Tulsa. Ever since, we've been blessed with a passionate team of 6 tour guides and lead unforgettable tours on a daily basis.
Tulsa is rich with history — good and bad alike — but it's all of our history that makes us who we are as Tulsans — and I believe it's our responsibility to know our legacy and be as informed as we can.
My hope is that at the end of every tour, people will have learned, heard, or seen one new thing about Tulsa and gained a deeper appreciation for the incredible city we're privileged to call home.
Meet The Other Tour Guides
Servicing Tulsa for over 35 years, our tour guides are passionate ambassadors of Tulsa and its history who create engaging and unforgettable experiences for your group.