Step 1
Log into your Google account
In order to submit the photos of your tour, you will need to have a Google account and be logged in.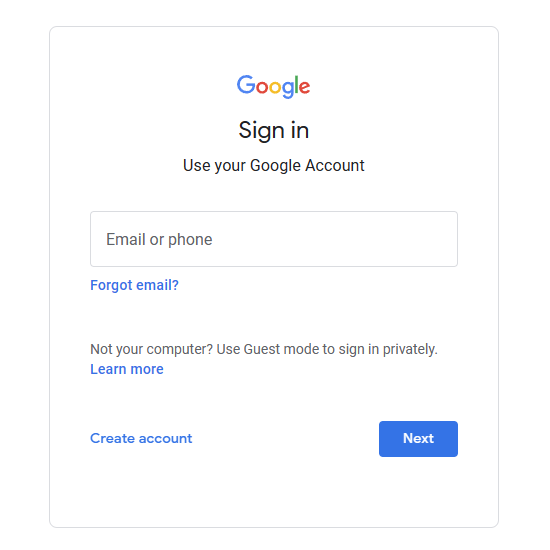 Step 2
Write a Review for Tours of Tulsa
Click here to go to our Google reviews page and begin to add your review. Please note tha you will need to at least include a star rating in order to submit your review.
Step 3
Click the "Add photos" Button
To begin attaching the photos of your tour, click the "Add photos" button and follow the prompts on the next screen.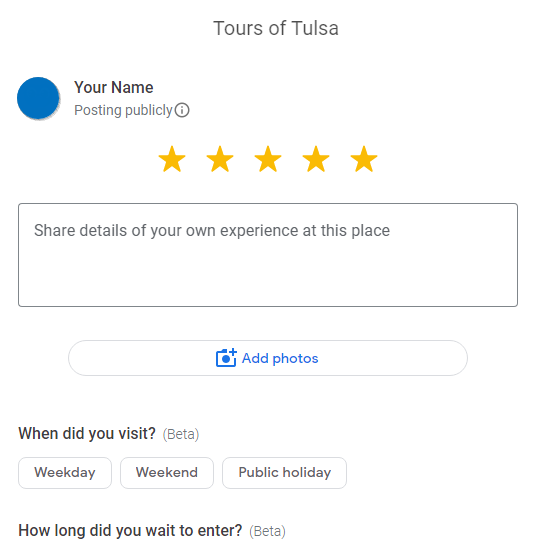 Step 4
Attach the Photos of Your Tour
Your can attach photos to your review regardless of whether you're on your phone or a computer. Select the photos you would like to share and hit the "Select" button when you're ready.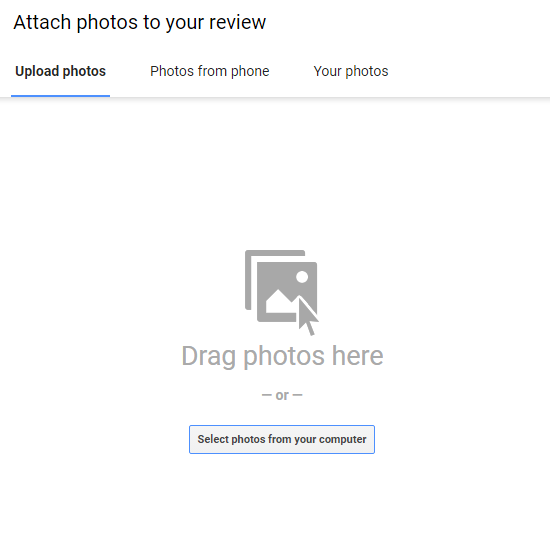 Step 5
Finish & Post Your Review
Finalize your review and click "Post." We're so glad you enjoyed your time with us and hope to see you again!